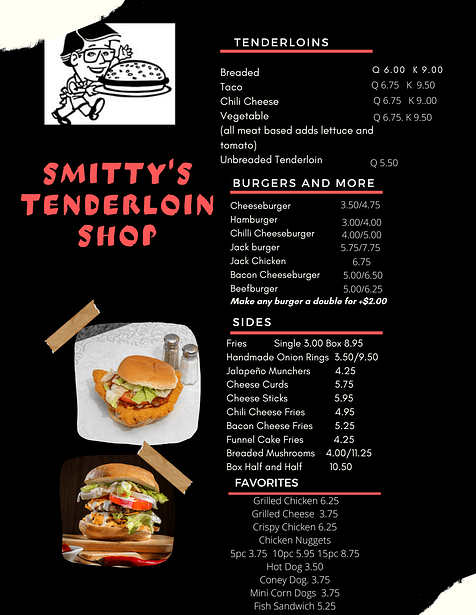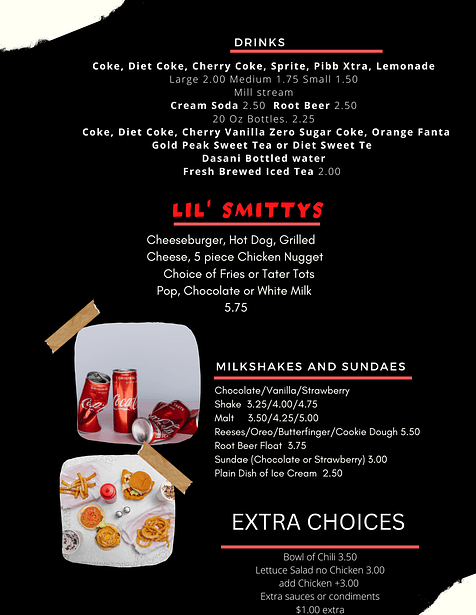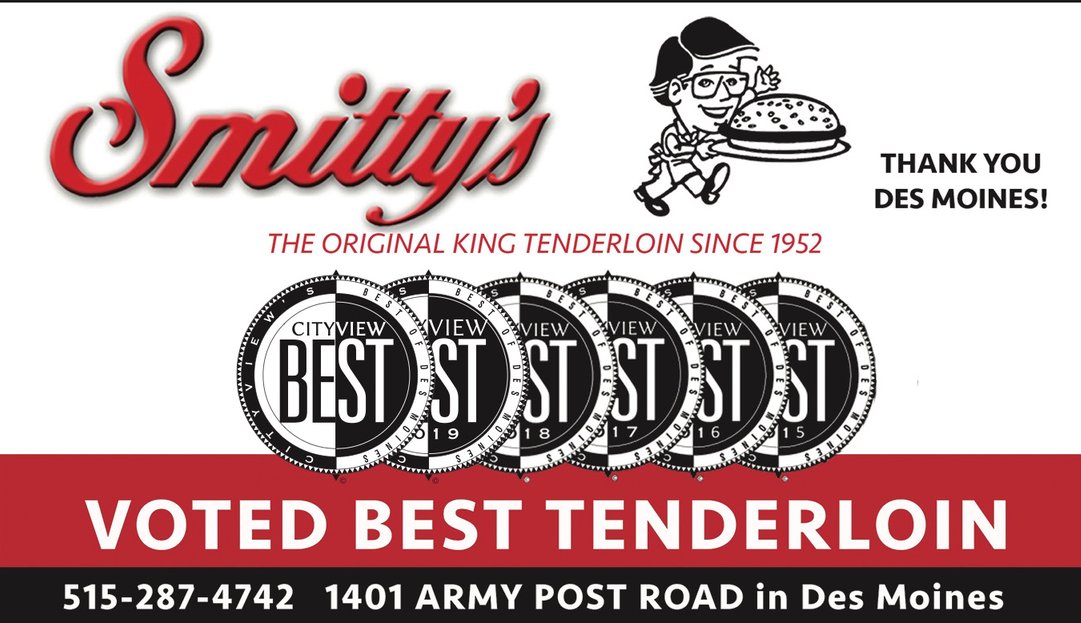 Enjoy a wide range of items from our tenderloins to our beef burgers. We look forward to serving you!
Serving The Des Moines area "Award Winning" Handmade Tenderloins since 1952
Smitty's Tenderloin shop has been in business and serving the Des Moines area since 1952. The shop was started by Bill Smith aka "Smitty", in 1966. The building (when it was orginally purchased by Bill) was known as Blue Jays. A name which Bill changed to the iconic name we all know today as Smitty's. Bill ran the business for 16 years before his son and daughter-in-law ,Greg and Cheri Smith, took it over in November of 1983. Six months after purchasing the restaurant Greg and Cheri changed the location six blocks east to the current location on Army Post Road in Des Moines. All these years later we are still here and going strong! Currently, Smitty's is owned and operated by Ben and Crystal Smith. The tenderloins and the onions rings are still made EVERY morning-fresh and from scratch!
Smitty's is commited to continuing the tradition of serving the best breaded tenderloins that Des Moines has been enjoying (and voted!) for many years!
We have t-shirts available to purchase in-store!